Hey Peeps!!!
Hope all of you are enjoying Mother's Day. I have a few samples to share with you, and like Shay, I used the
Flight Plan-Mission 002
as my guide, but there are several variations. I used images die cut using my Silhouette and stamps from various
paperwings
stamp sets.
You will notice throughout these samples I have used
Flourish Fun 2
stamps on the birds (and backgrounds later), and the cute border from
Life Framer
for accents. Here on the tag I have also added the sentiment using words from the
Snapshot Framer
set.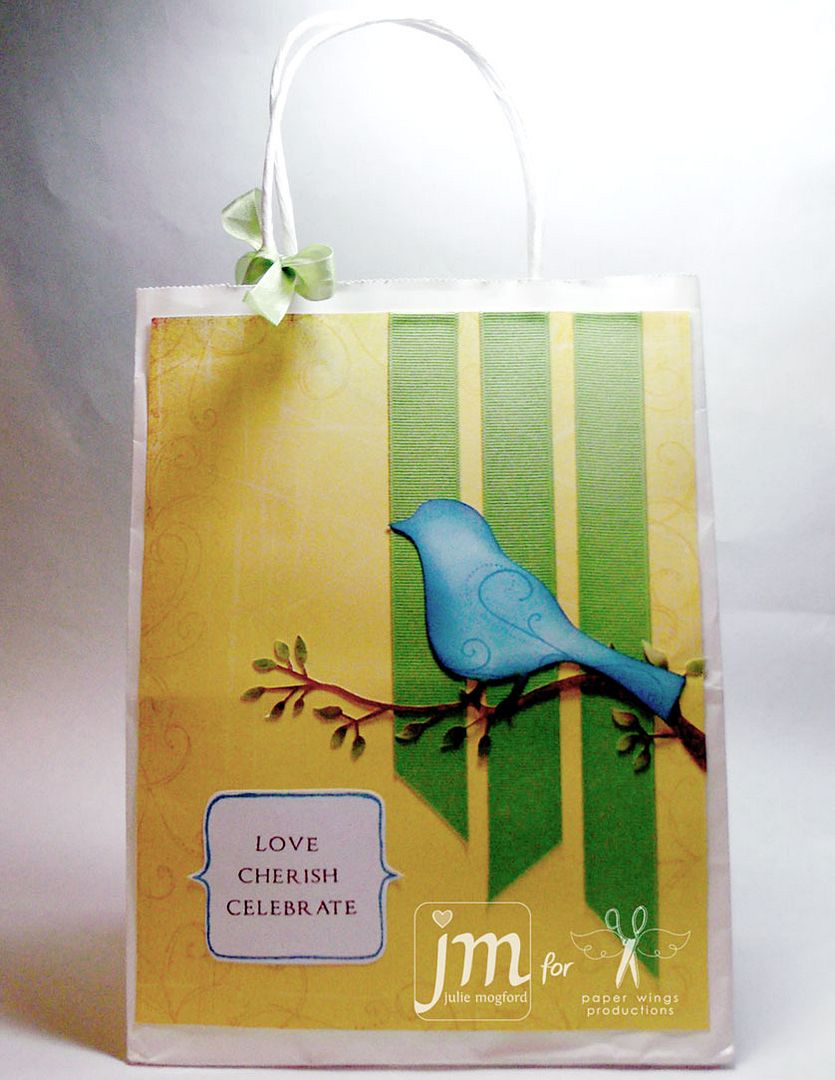 I like having these gift bags on hand, and using the same elements resized, I have turned plain into cute and clever. This time, I have three green grosgrain ribbons representing the vertical stripes from the Flight Plan, and the image is the bird and branch. For the sentiment, I used words from the Banner set from Handmade by Lissie Girl, and the frame from the Details Framer set. These Framers sets are so great. There are so many elements packed into each of these sets and they can be used on so many projects - Ms. Shay really worked some magic on these. I keep them on my desk AT ALL TIMES. :)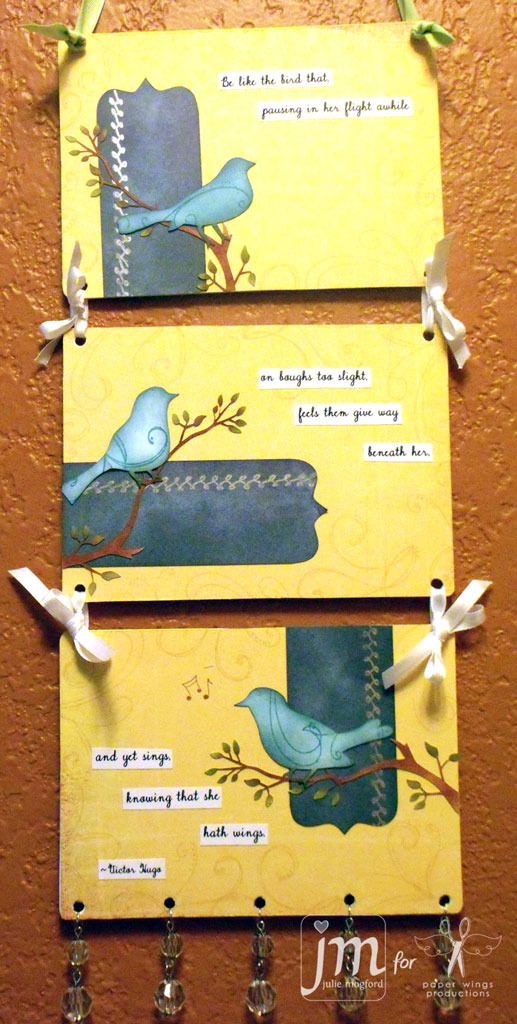 And finally - the gift. A wall decor item using more of the birds and a few items from my stash of goodies. On each panel, you can see the Flight Plan, but I chose to flip it several times to give it some interest. That is a great way to take one of our templates and make it your own.
We hope you are inspired by the samples here at the Aviary, and would love to see your take on the Flight Plan - Mission 002. Be sure to post them on the
Paper Wings Flickr Group
and enter for a chance to win!
Keep Stamping Peeps!
Julie