Happy Friday peeps,
Sometimes our best intentions are tread upon by everyday happenings and trying to get what must be done right now done or perhaps by circumstances beyond our control. Perhaps you are now wondering what to give this Mother's Day. Today I have an easy and customizable handmade gift and card you can give your mother or another important maternal figure in your life (including yourself!) for Mother's Day that can be done in an hour or less (or more depending on how elaborate you make it).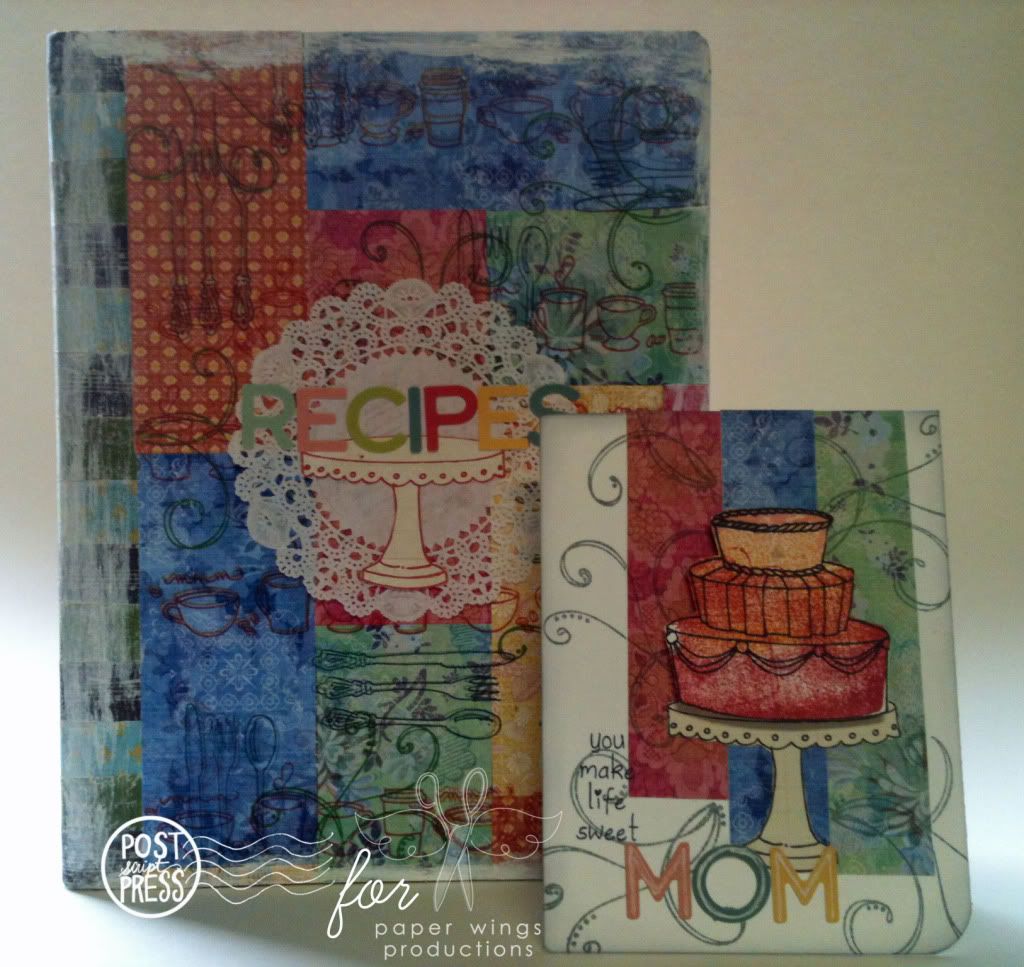 Using a simple, inexpensive and readily available composition book I customized the cover using 7Gypsies patterned tape, patterned paper, Paper Wings Productions stamps, a doily, letter stamps and gesso around the edges to mute some of the crazy color and patterns I used. For my book I wanted to do a recipe book, but you could change it to be a goals book, travel journal, gardening book, weight loss journal, reading log, place for notes or ideas, etc. depending on what your mother, grandmother, sister, aunt, mother-in-law, friend or any other important woman in your life (likewise you could do the same thing for the men in your life too).
Because I chose to do a recipe book I chose to go with food/drink themed stamps like the coffee border in
Play With Your Coffee
by
Julie Mogford
and the silverware from
Hey Cupcake
by
handmade by Lissie Girl
. I also added a flourish from
Flourish Fun 2
for an added interest. The cake stand is from
Let's Eat Cake
also by handmade by Lissie Girl
.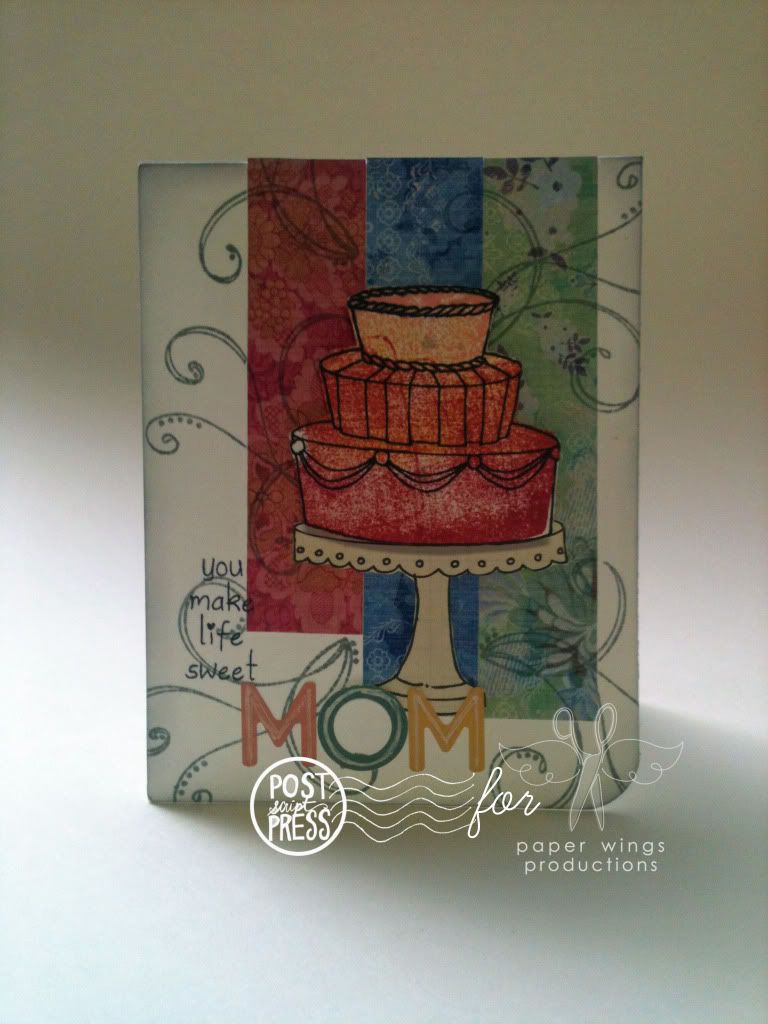 By using the Flight Plan I could take the guesswork out of coming up a layout and spend my time on the rest of the card. For the cake I actually stamped the backside of the image using 3 colors of ink and then over-stamped it with the right side of the cake image in black. I think it creates a cool effect. The stamps used on this card are very similar to those used on the book to create a cohesive look: Flourish Fun 2, Let's Eat Cake and Hey Cupcake.
I hope you have a joyous Mother's Day celebrating the mothers in your life and all those mothers out there I hope you are showered with love.
Take flight,
Shay.