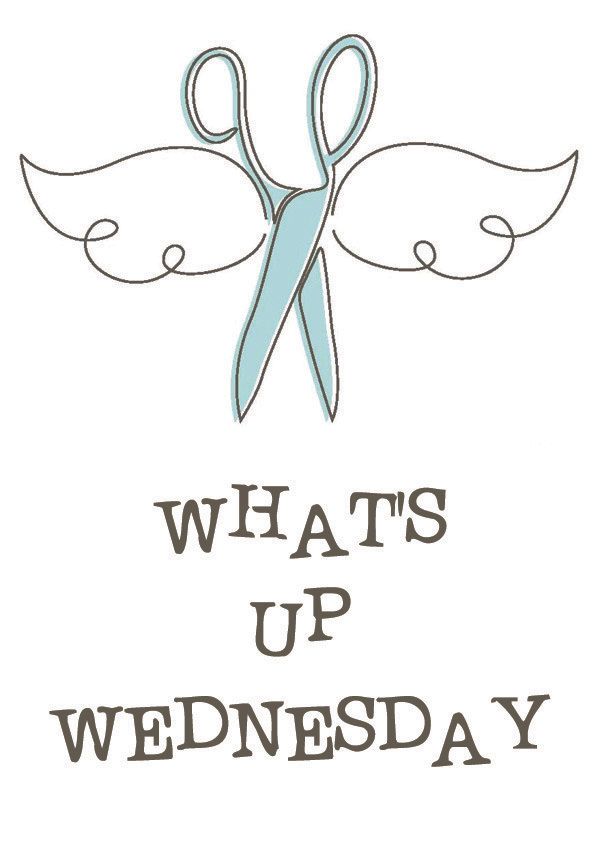 What's Up Peeps ?!?!
I'll tell you what's up at my house - it's a new little puppy named Walter! And he is the star of my What's Up Wednesday project I'm sharing with you today. I know you will get a kick out of this.
When I went to the CKC convention in Houston, I was able to attend a class on Smashbook (
you tube video here
). Have you caught on to this latest craze? It is fun fun fun! I like to scrapbook, but don't always have time to do a full layout and a
Smashbook
is scrapbooking but it can be anything you want it to be. I like it because I can still use it to record memories in a quick / less formal way, and yet, I can do so much more. People are using them for recording daily life, ideas, thoughts, quotes, magazine finds, you name it. So, without any further ado, I introduce Walter!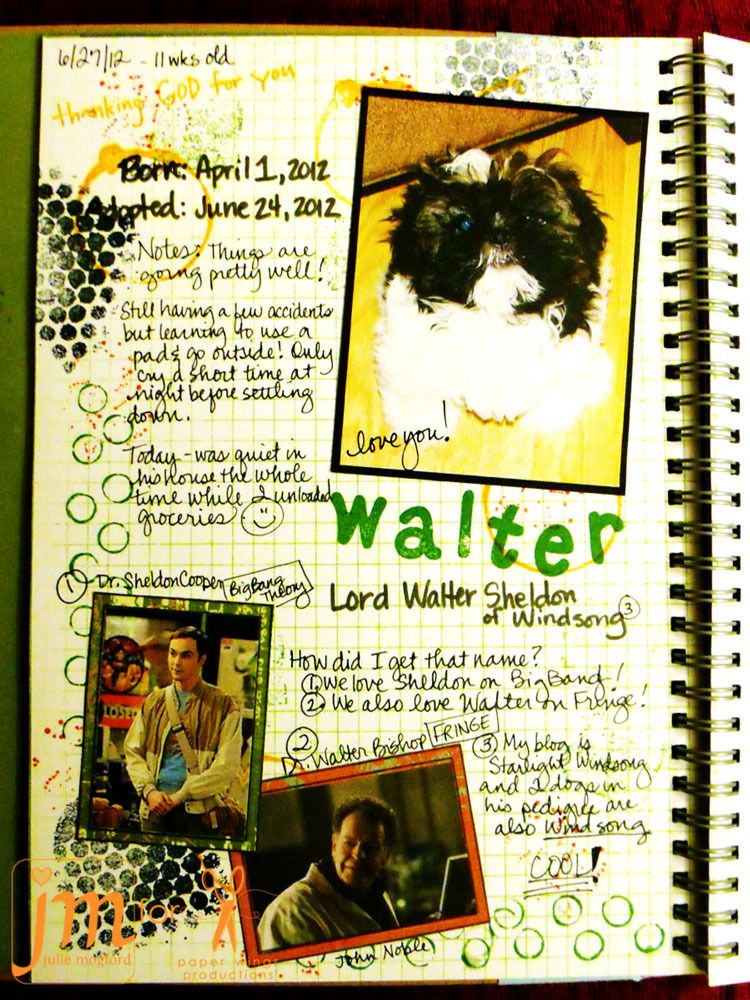 I love the way I can document Walter joining out family in this Smashbook journal. And, unlike my typical scrapbooking methods, I felt so much freedom in how it turned out, and the process was so fast, and with a little puppy, or anyone with little children or little time, fast is VERY important!!!
Something else that made this process so fast was, of course, the stamping. I pulled out my
Art Textures
stamps, and several colors of
Jenni Bowlin
ink, and started layering the stamps. Also, in this image, you can see the use of one of the
Scriptures
stamps in the top left hand corner created by Liz Allen, and the
Solid
Whimsical Alphabet
used to spell out Walter's name.
I wanted to show pictures of the TV characters Walter is named after, so I used the
Window
set to stamp the window frame on patterned paper, and added the images to the frame for a perfect mat. I grabbed a good writing pen, and started writing and "lickity split", I was done!
If you don't have a Smashbook, no problem. Think about creating a mini book on any theme you like. They are small, fun, fast, and like a Smashbook, can be anything you want them to be.
That's What's Up this Wednesday. I hope you find time to put on your paper wings and get creative!
Julie
Stamps:
Art Textures
,
Solid Whimsical Alphabet, Scriptures
and
WindowInk:
Memento in tuxedo black by Tsukineko, Jenni Bowlin inks in Spiced Tin, Stick Candy, Chicken Feed, and Cough Syrup
Cardstock
: Stampin' Up! in Basic Black
Patterned Paper:
stash
Other:
Journaling Pen by Stampin' Up!