Hello Peeps!
Can you believe it is December already? Wow - this year has just flown by! Now that Thanksgiving has passed, we hare getting into the Christmas spirit at my house. My husband has been getting out our decorations, and we decided to get a small table top tree which is really great. Down here in San Antonio, however, it isn't really very cold outside. To try to enhance the idea of Christmas and cold weather, I have made a little Snowman canvas to put out as a new decoration.
First I started with a 5x7 canvas and used Collage Pauge Matte to glue some papers from my stash to create a winter scene.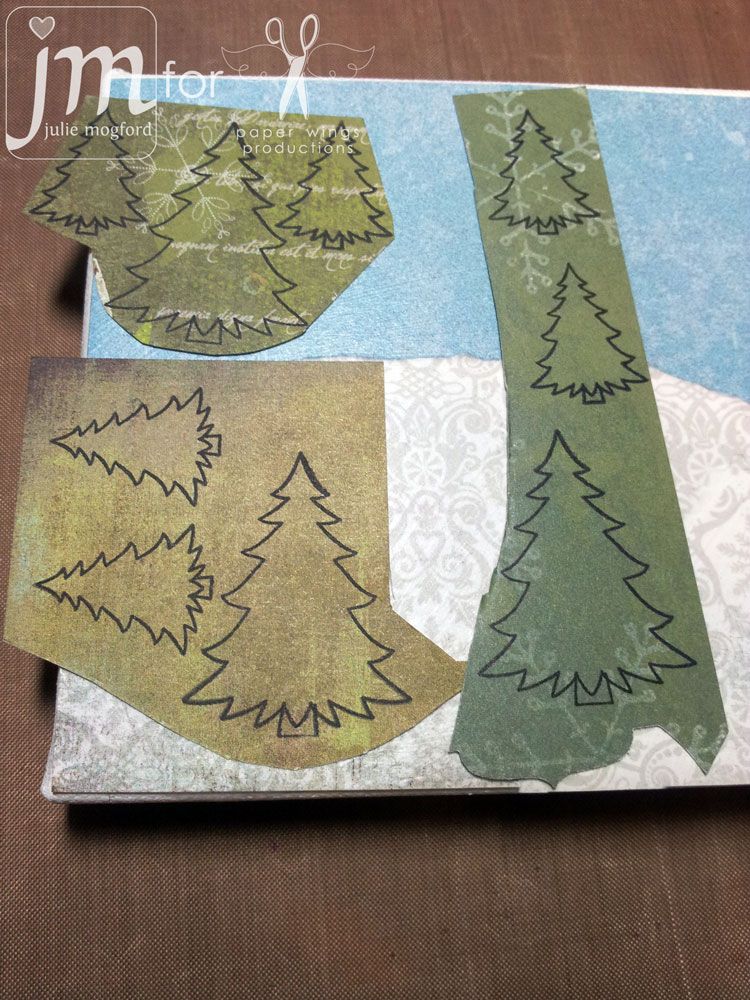 Next I stamped the trees from the
Build a Scene
stamp set on various green paper for some quick paper piecing. These are really not too tough to cut and the different green papers add a nice touch.
I chose to use the "oh so cute" snowman from the
Snowman Love
set. Here I have glued text to some cardstock and covered it with a light coat of gesso. Then I stamped the images in Archival ink. I colored them with prisma pencils. I also added some gesso around the edges to give it a bit of a frosty look.
Once all of the images were cut out, I glued them onto the canvas and added a few more details. I decided that this sweet snowman needed a cardinal on his hat so I used the bird from the
Window
set. After much deliberation, I finally chose the sentiment "
holiday
wishes". I was nervous I wouldn't stamp it straight so I stamped it on a separate piece of paper and then cut around the words. I added a few snowflakes from the
Winter Mix It Up
set to the blue sky using Stampin' Up! Whisper White craft ink. My two big finish items were adding Martha Stewart glitter to anything white and after shaking off any excess glitter, I put some shine on the hat and sentiment using Glossy Accents.
He's so cute!!! Let me tell you something - this thing really sparkles! I'm really going to enjoy having this in my Christmas decor collection! And, this project came together pretty quick! This would be a fun project to make for yourself, or as a gift to a friend! Now, if only we could have a little colder weather - dare I ask for a few snowflakes closer to Christmas? Well, I can dream, can't I??
Happy Stamping!!!
Julie